Donna Shearman – PMA Gold Certified Pilates Instructor
During her personal training days, she realized there was something missing in working out with weights and doing cardio. Her clients were getting stronger but their posture remained the same.  They and she were also getting bored. In the search for a solution, she discovered Pilates at a spa. This was the missing link. With a gain of flexibility, strength, good posture, and literally thousands of exercises, Pilates could be done by anyone of any age for the rest of their life.
Donna received her initial Mat Certification at Spring Training in Mountain View, CA in 1998 and then spent the summer studying in New York with The Physical Mind Institute where she received their Comprehensive Certification. In January 1999 she opened the first Pilates Studio in Baton Rouge. In 2003, wanting to learn more, she completed the Body Arts and Science International (BASI) certification. Donna has the distinction of being one of only 225 people in the world to have achieved a Gold Certification by PMA (Pilates Method Alliance). This is the highest level of certification within the Pilates community. The PMA is the national organization dedicated to insuring the safety of the public and maintaining the integrity of Pilates.
Forever a student, Donna has recently received  her certification as a Posture Alignment Specialist from the Egoscue University. Postural Therapy  helps people alleviate pain and restore proper posture. Her motivation has always been to help people feel better about themselves and their bodies, increase their level of fitness and wellness, and enjoy a life full of energy and vitality. She believes you can have fun while accomplishing these goals.
Inga Comardelle – Pilates Instructor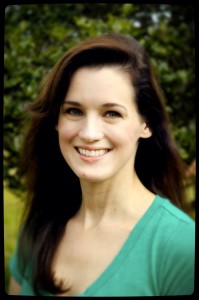 Inga is from Luling, Louisiana and is a graduate of both Southeastern Louisiana University & LSU. She worked in the architectural field for several years before moving to Baton Rouge to work at LSU.
She enjoyed dance classes as a teenager and began to develop an interest in fitness and nutrition at a fairly young age. As a student at Southeastern, her brother encouraged her to begin strength training, something she continued to do over the years combined with cardio such as jogging and cycling.
Several years working behind a computer as well as enduring long commutes began to take its toll leading to lower back pain and general fatigue. She decided to finally give Pilates a try and one session was all it took, she was hooked. "When I left the studio after my first session I felt amazing! I felt energized, refreshed and more mentally focused. I also liked that Pilates was more than just exercise and the postural corrections I learned could be incorporated into everyday life completely eliminating the lower back pain."
Inga is certified by Body Arts and Science International (BASI) to teach on all Pilates apparatus. She is currently an apprentice instructor at The Pilates Studio of Baton Rouge.
"I am excited and grateful for the opportunity to teach and share this amazing method with others!"